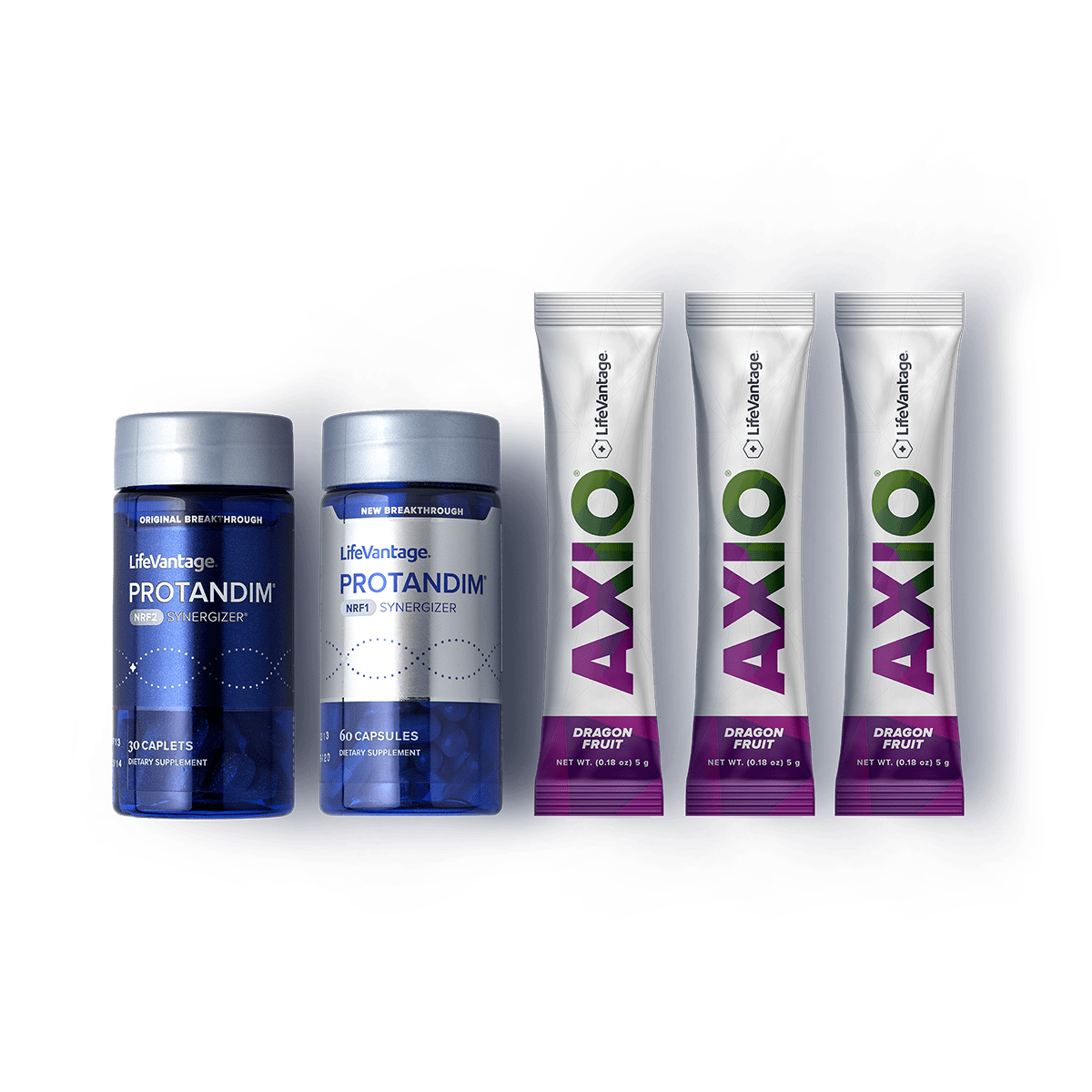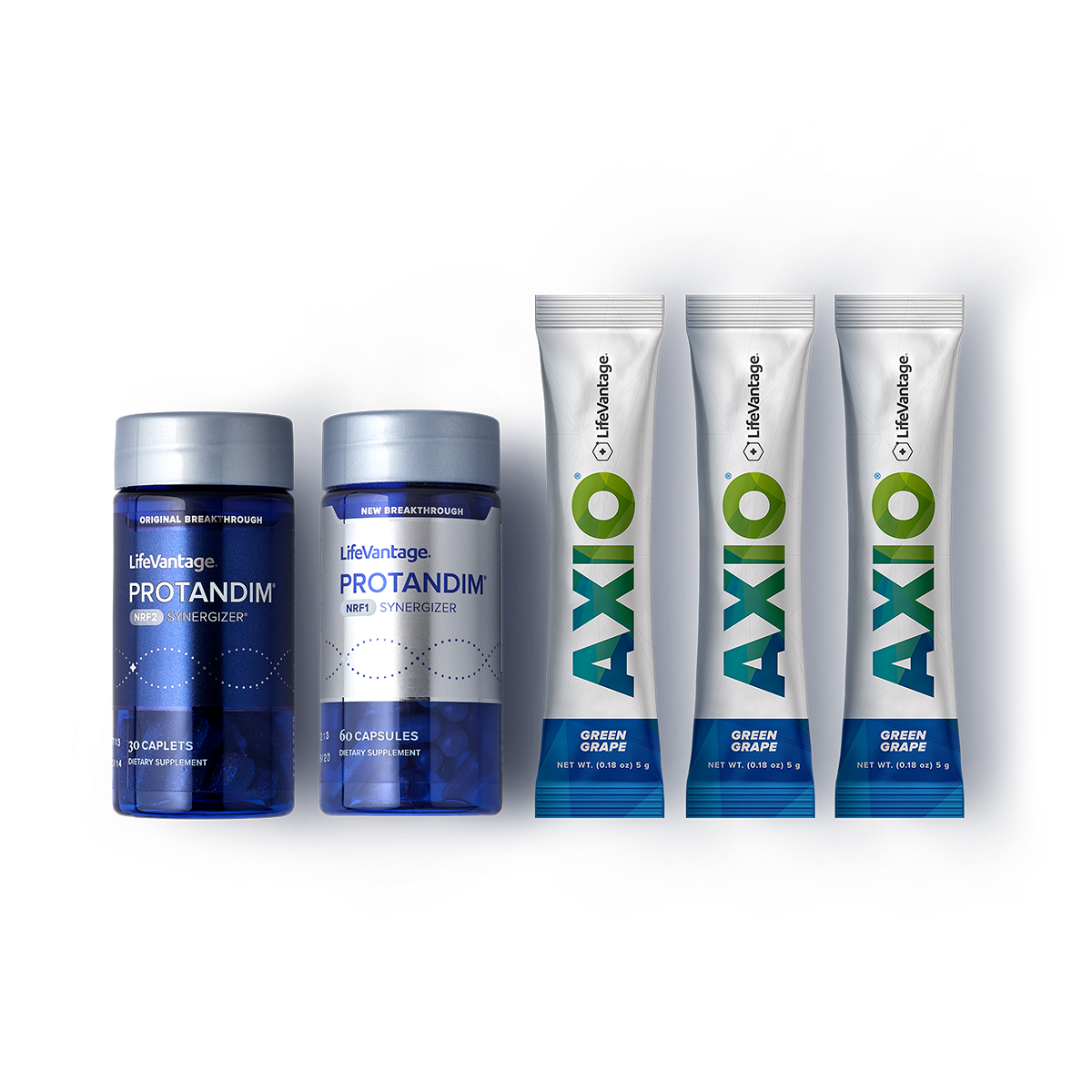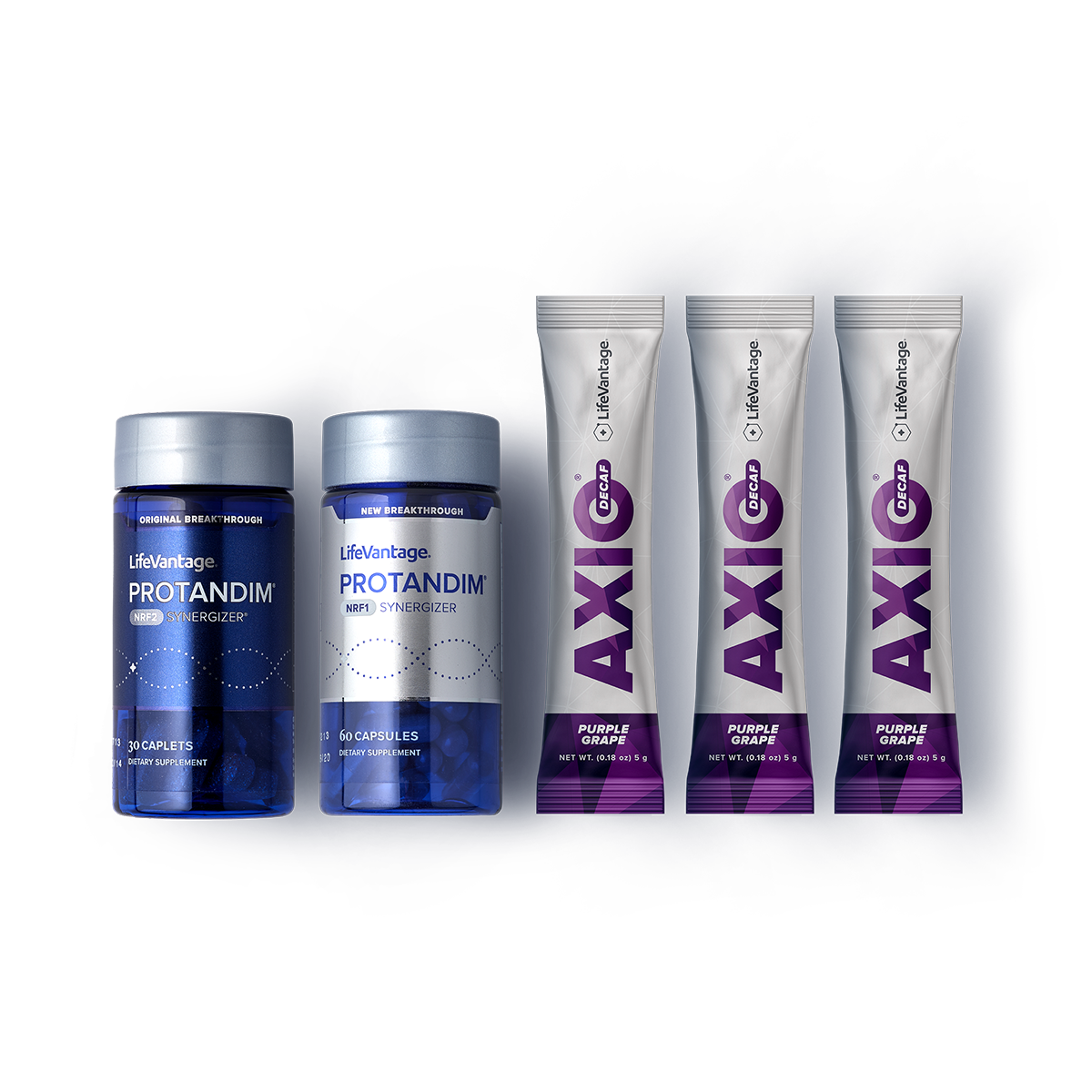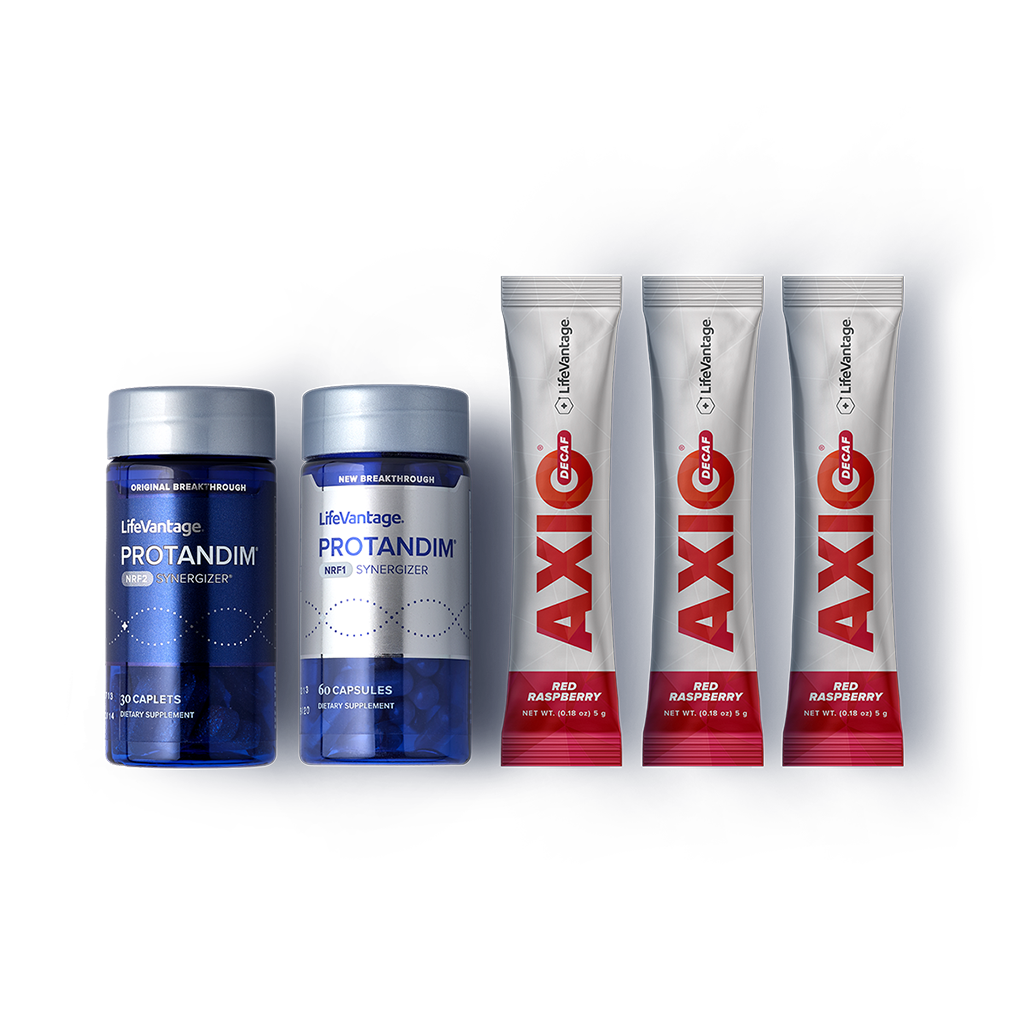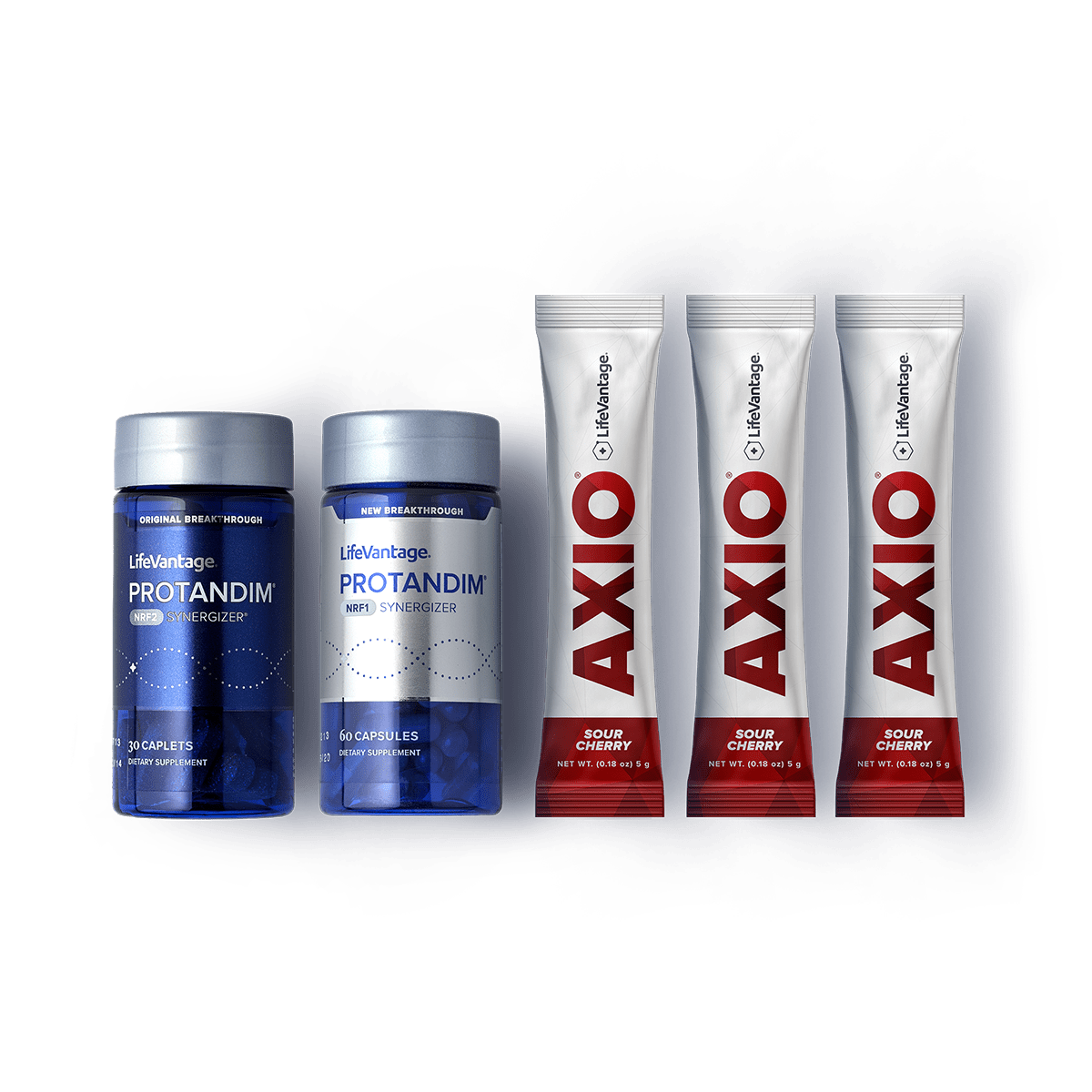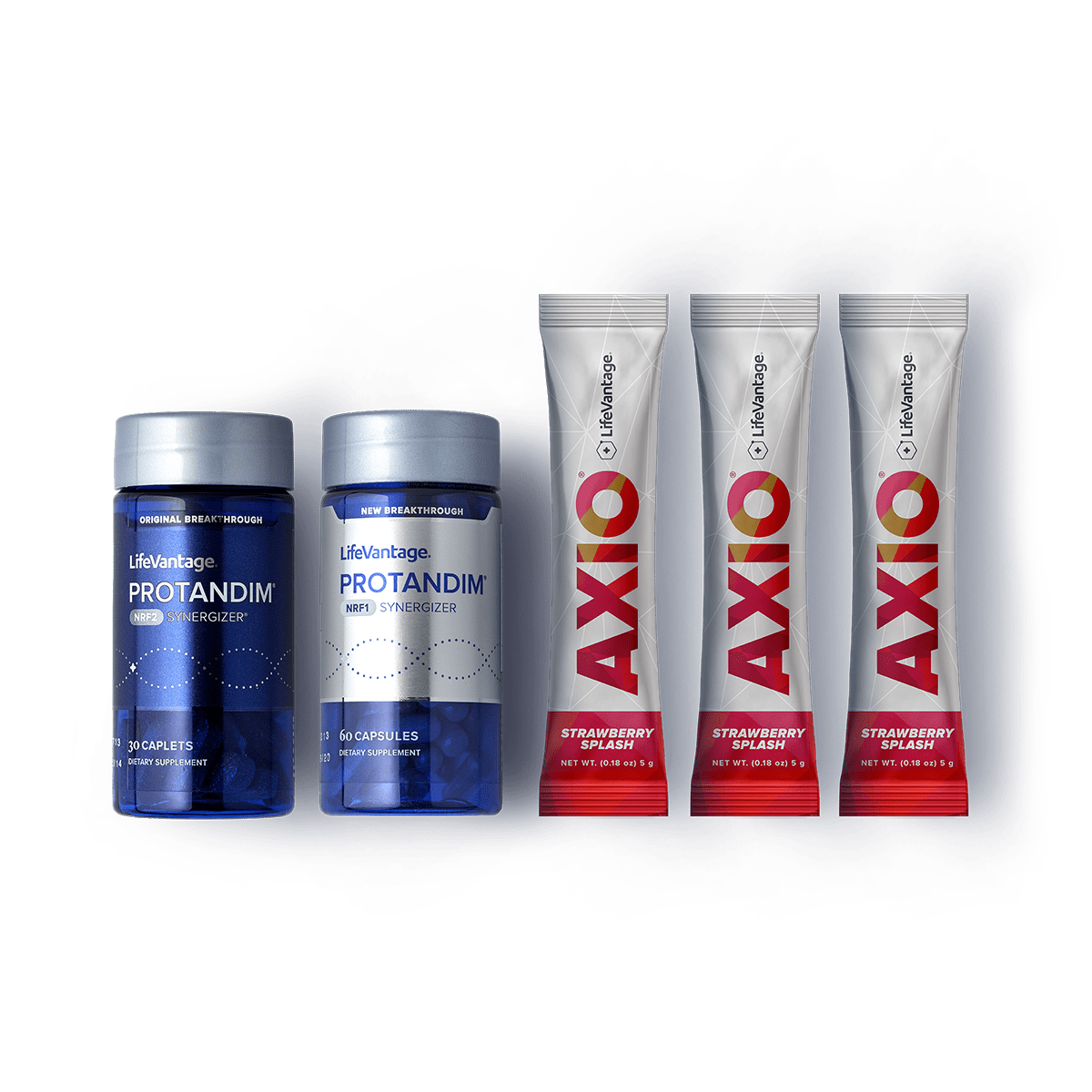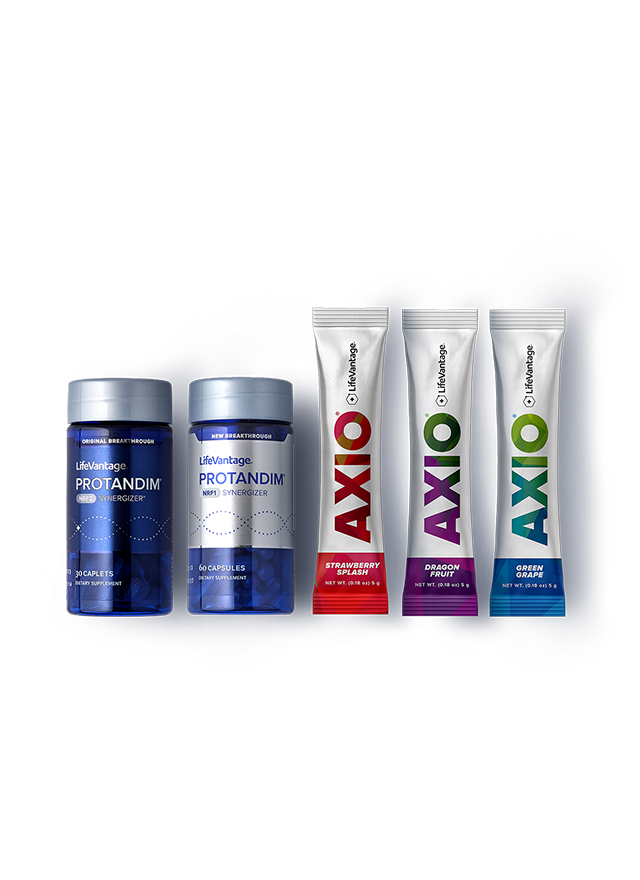 {{ product.badge }}
Free Shipping
Protandim® & AXIO®
Peak Energy Activation Stack™
Increase cellular energy and get an instant boost anytime with this fatigue-fighting stack.*
Regular

{{ formatAmount(product.groupedProductsFullPrice, {"currencySymbol":"$","format":"${currencySymbol}${amount}"}) }}

Max. Savings

{{ getSavingsPercent(product.groupedProductsFullPrice, getPrice(variant.prices, { priceLevel: getPriceLevelSubscription() }).amount) }}%
Choose an Option
Dragon Fruit Green Grape Decaf Purple Grape Decaf Red Raspberry Sour Cherry Strawberry Splash
30-Day Money Back Guarantee
Gluten-Free

Dairy-Free

Free from artificial colors, flavors, and sweeteners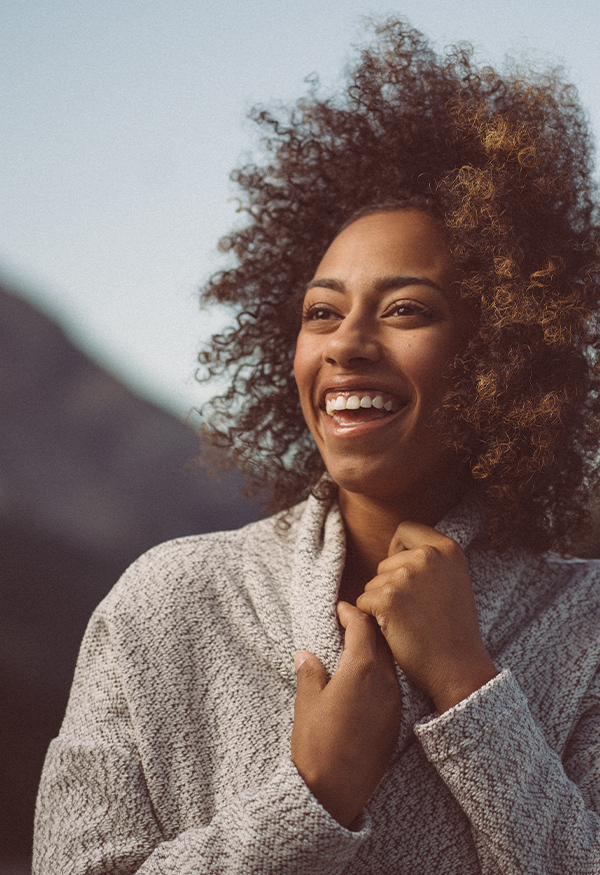 Keep Going
You need energy that lasts. Tackling your to-do list or heading out for new adventures takes more than a quick fix. This stack of supplements helps deliver lasting energy in 2 ways: 1) Protandim® Nrf2 Synergizer® works with Protandim® NRF1 Synergizer® to activate energy production at the true source—your cells. They also protect mitochondria from oxidative stress to keep your cellular power plants humming along at optimal levels. 2) AXIO® energy drink delivers a smarter source of clean energy for an instant, delicious boost whenever and wherever you need it.*
Boosts physical and mental energy without giving you the jitters*
Activates production of cellular energy to power your whole body*
Provides powerful defense against oxidative stress in your mitochondria*
Supports healthy blood sugar levels, already in the normal range, to help avoid the afternoon crash*
Helps support your body's ability to handle stress*

Protandim® Nrf2 Synergizer® is the patented formula that activates your own free-radical neutralizing antioxidants and is clinically shown to reduce oxidative stress by 40% in 30 days.

Recommended Usage

Take each supplement as directed.

Warning

Not for use by individuals under the age of 18 years. Do not use if pregnant or nursing.